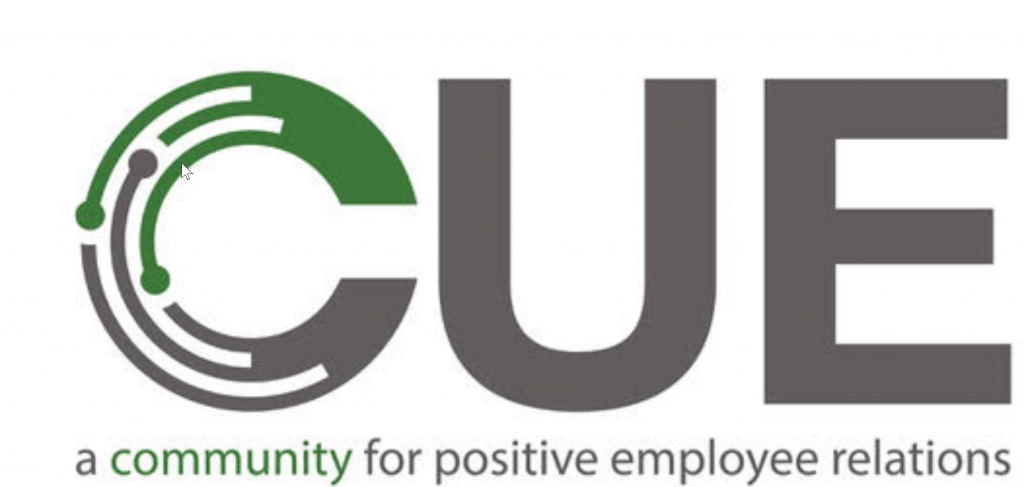 CUE is looking for a new Executive Director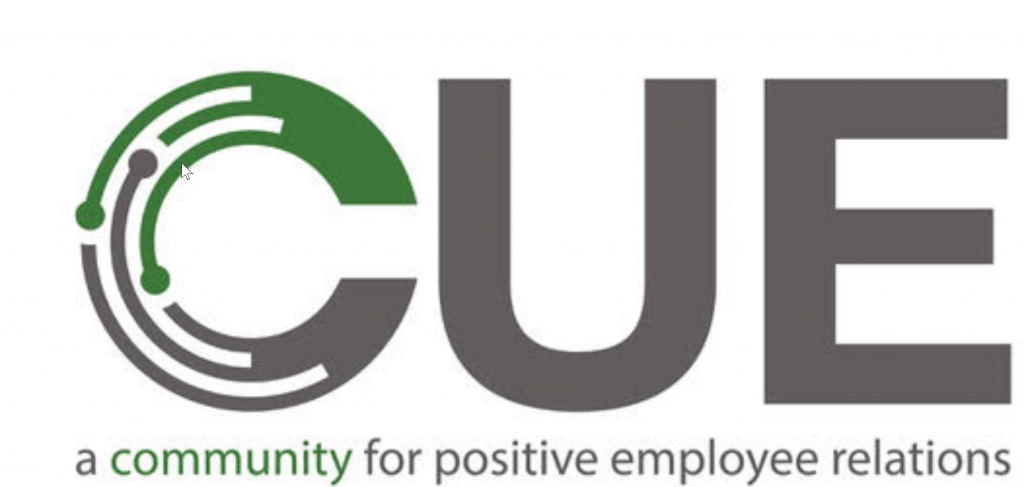 We are accepting applicants for our new Executive Director. If you are interested in being considered for this position, we are sharing some of the position requirements below.
The position Title is CUE Executive Director who reports to the Chair of the CUE Board of Directors. This position and the CUE Administrative Assistant, non-exempt, constitute the full-time support staff for the organization.

CUE – a Community for Positive Employee Relations, is a non-profit employer's association, currently headquartered in Norcross, GA,
committed to promoting union-free operations through positive employee relations. CUE is a membership association with 200+ member companies ranging in size from 150 employees to hundreds of thousands of employees.
This is a position with diverse responsibilities but a great deal of flexibility built into the role. Relocation is not required.
Primarily, CUE member companies are based in North America, although we have many well known global brands within our membership base.
The Executive Director is responsible for leading and managing the organization. Here are some of the essentials requirements of the job:
Commitment to CUE Fundamental Principles and assisting employers to operate directly with their workforce by creating an engaged workforce through positive employee relations practices.
Experience as a CUE member or CUE Board member.
Prior director level experience.
Demonstrated experience with driving a culture of accountability and executing business plan with excellence
Ability to build a strategic business plan to understand the health of the organization and foresight to anticipate future changes.
Proven ability leading and developing others.
Product or service marketing experience, ability to convert concept or direction to a product or service.
Financial acumen – budgeting, budget management, billing, accounts payable, accounts receivable, and financial reporting.
Labor and/or employee relations knowledge and experience.
Conference planning and management. Identify, vet and source content and speakers for CUE Conferences and regional meetings.
Strong technical literacy in information management and marketing.
Must be able to travel as needed.
Oversees or manages social media properties and Google ad words.
Prepares and publishes content for CUE blog, the weekly newsletter, and other emails or member alerts as needed, including breaking industry news and periodic legal alerts.
Membership relations including attracting new members, retaining existing members and marketing to build interest in CUE.
Provide periodic "clearinghouse" assistance to members seeking networking and benchmarking.
Promotes and manages volunteer participation.
Ability to effectively lead board meetings.
Competencies:
Strategic Perspective
Executive Presence
Analytical skills
Leadership and organizational influence
Financial acumen
Project Management – resource development
Strong interpersonal and relationship-building skills
Effective Communication – proficient written and presentation capabilities
Customer service ethic
Discipline and Follow Through
Integrity – personal/credit/ financial solvency (credit and background check).
Influence Skills
If you or someone you know are interested in learning more about the job or may wish to submit a resume for consideration, please have them send their information to Interim Executive Director, Anne Cooper, by Friday, March 6, 2020