Benefits of Joining CUE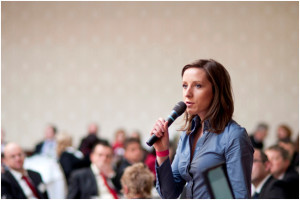 Semi-annual CUE Conferences feature speakers and discussions on the best positive employee relations practices, the opportunity for businesses to exchange information on their experiences with organized labor, response planning for the latest NLRB rule changes, sharing best practices in positive employee relations practices, and the ability participate in highly focused industry specific networking sessions.
• CUE members receive a wide variety of weekly, monthly and quarterly e-publications and newsletters that highlight the most current changes in positive employee relations and labor law, as it pertains to remaining union-free.
• CUE Committees provide support for CUE programs and resources. For example, the CUE Labor Lawyers Advisory Committee, a group of nationally prominent attorneys with years of expertise in labor and employment law, keeps members advised of legal developments and offers practical advice. The CUE Consultants Advisory Committee provides access to the expertise of the top labor and employee relations consultants in North America.
• CUE Online Store offers a wide variety of training resources including time-tested video, multi-media and print resources crafted by CUE members and expert consultants with decades of knowledge.
• Dedicated CUE office staff, an informative public website and an interactive, protected website for CUE members, and more!
To apply for CUE Membership, please start by providing the following information: