What Happens at a CUE Conference?
This conference will be an immersive and invaluable experience taking place over three days in Orlando, Florida. Each day will be made up of engaging presentations and panels from some of the brightest minds in human resources and employee relations.
Here's How Our Virtual/Streaming Conference Works
CUE is excited to offer you valuable and timely information on changes in the law, employee and labor relations updates, and best practices in this format for those who are not able to meet with us in person.
As a streaming attendee, you will experience the conference as if being in the room with the main stage presenters on both days of the conference. You will have the benefit of three (3) afternoon breakout sessions from concurrent sessions, as well as helpful details related to recorded sessions, speaker information, and full speaker presentations. Your conference app will also allow you to meet and connect with new and old friends and interact with live audience and speakers alike.
Details on how to log on, join and engage in the conference will reach your email box during the week of September 6th.
---
Every year, CUE Inc. conducts two National Conferences, one in the Spring and the other in the Fall. These events attract Human Resource Professionals, Labor and Employee Relations Professionals, Labor Lawyers, and Consultants from North America and across the globe. Our Members and Attendees represent virtually every industry, and companies ranging from small businesses to large Fortune 100 employers.
While attending our conferences, attendees take part in sessions offering a cutting-edge focus on pro-active Human Resources practices, and the latest developments in Labor and Employee Relations. CUE Conferences offer unparalleled networking opportunities with hundreds of other Labor Relations, Human Resources and Operations Management Professionals.
SHRM or HRCI Recertification
Earn credits for both the HR Certification Institute certification and SHRM Competencies certification.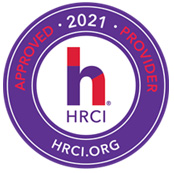 Earn HR (general) recertification credit hours toward PHR, SPHR and GPHR recertification through the HR Certification Institute. For more information about certification or recertification, please visit the HR Certification Institute website at www.hrci.org. The use of this seal is not an endorsement by the HR Certification Institute™ of the quality of the program. It means that this program has met the HR Certification Institute's criteria to be pre-approved for recertification credit.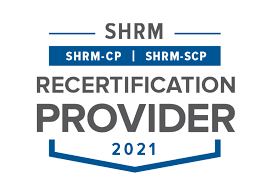 CUE, Inc. is recognized by SHRM to offer Professional Development Credits (PDCs) for the SHRM-CPSM or SHRM-SCPSM. Earn PDCs for the SHRM-CP or SHRM-SCP. This program is valid for Credits for the SHRM-CP or SHRM-SCP. For more information about certification or recertification, please visit www.shrmcertification.org
About CUE
CUE is a non-profit, Member-led community with the latest techniques for improving labor and employee relations.
CUE has over 200 Member Companies, both union and union-free, representing a cross-section of business and industry, from small firms to Fortune 500 companies.
We are dedicated to assisting companies that believe that their employees deserve a workplace that is built around flexibility, productivity, quality of work life, fairness, the opportunity to participate in decisions affecting ones future and the opportunity to succeed. Learn more about CUE ››